Books
A Personal Collection of Books
The Library
The Stacks Boola Boola
Give the Gift of Pleasure to someone You Love, Even if that someone is you

Dr. Susan Block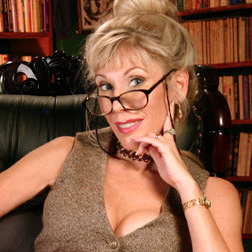 Welcome to my Book Shop. In these pages are a variety of books related to sexuality, erotica, politics and culture. Most are works that I have read and recommend personally, and some have been read and recommended by my friends or staff. There are even a few books here that I've written, and others in which I've written essays or short stories. Feel free to browse, and if you'd like to purchase a book, just click on the title and follow the instructions.

As the poet John Russell Lowell said, "Books are the bees which carry the quickening pollen from one to another mind." So get pollinated! Read a good book. A book can educate you, entertain you, arouse you, revolutionize you! Though the Internet is fun to surf and great for getting instant information, there's nothing like cuddling up with a good book when it comes to a truly meaningful, pleasurable reading experience.
For more information, call us anytime at 626-461-5950
Good reading,
Susan M. Block, Ph.D.